TEF/TCF preparation course aims to prepare the learners for the respective proficiency test. All the learners with minimum B1 level or pursuing B2 are eligible for this course. This is a highly result-oriented structured program focusing on Listening, Speaking, Reading, and Writing under the guidance of a qualified TEF examiner. Learners who aspire to work or travel to a French-speaking country are highly recommended to pursue this course.
The Test d'Evaluation de Français (TEF) is a proficiency test that assesses the overall level in French of both native and non-native French speakers.
It is a proof of language ability by Citizenship and Immigration Canada (CIC) for Canadian citizenship applications and permanent residence.
The Canadian government also accepts it for various Provincial Nominee Programs (PNPs), start-up visa programs, and applying as a self-employed worker.
TEF Canada exam structure
The test comprises four modules: listening, speaking, reading, and writing.
The e-TEF is an online version where you can take the reading, writing, and listening modules on a computer at the designated test center. It can be advisable only for those who do not need to take the speaking section for any point calculation.
As part of an application for Canadian citizenship, speaking and listening parts are compulsory.
The format is as follows:
Written comprehension (Reading): 60 minutes — 50 questions

Written expression (Writing): 60 minutes — 2 topics

Oral comprehension (Listening): 40 minutes — 60 questions

Oral expression (Speaking): 15 minutes — 2 subjects



One can get a maximum of 50 points for the knowledge of French and is valid for two years from the date of the test result

The Test de Connaissance du Français (TCF) is another French language placement test for native and non-native speakers of French.
TCF Canada also matches the criteria of Immigration, Refugees, and Citizenship Canada (IRCC). Like TEF Canada, TCF Canada results are also acceptable for those who are seeking economic immigration or for acquiring Canadian citizenship.
TCF Canada test format


TCF Canada exam comprises a multiple-choice test with 76 items that incorporates listening, reading comprehension, and questions concerning the command of grammatical structures and vocabulary.
If you're taking a computer test, then there will be 15 more MCQs in addition to 76. But these supplementary questions don't enter the calculation of the final score.
It also has four mandatory sections, including listening, reading, speaking, and writing.
The format is as follows:
Listening comprehension (39 items — 35 minutes)

Reading comprehension (39 items — 60 minutes)

Written expression (60 minutes — 3 Tasks)

Oral expression (12 minutes — 3 Tasks)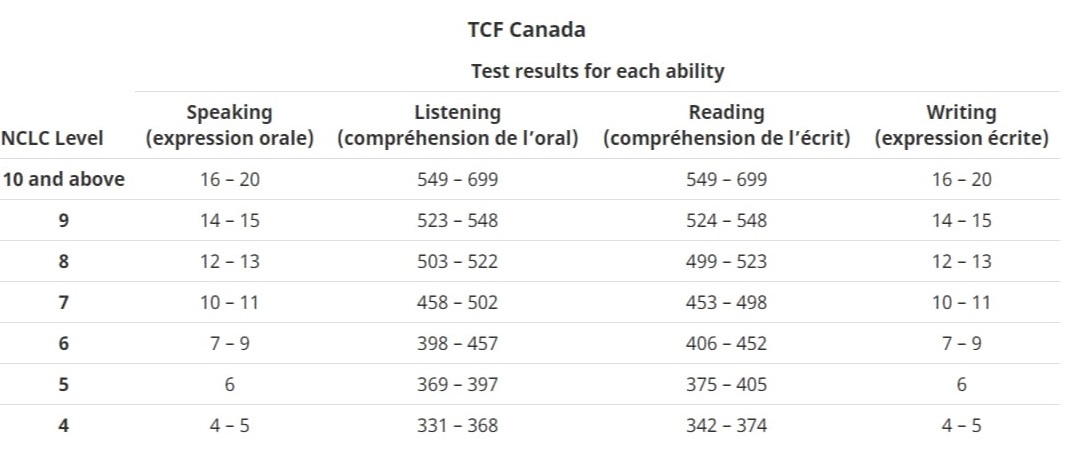 TEF/TCF Practice
2 Months
₹15500 / $200 / €205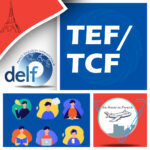 24X7 Support by Teacher
Five Days a Week Classes
Individual Attention
Unlimited free revision sessions
Group of maximum 5 Students
Focused on LSRW(Listening, Speaking, Reading, Writing)
Lifetime access to books, audios, videos, recorded sessions and study material over Google drive
Request Demo