FRENCH B1 LEVEL is an intermediate-level course. Our Teacher focuses on all four aspects of Language (Listening, Speaking, Writing, Reading). By the End of Level B1 you will be able to do the following :
Understand and write down key points if they are familiar topics relating to work, school, leisure, etc.
Understand the content and essence of many radio or television broadcasts on current affairs or subjects of personal or professional interest.
Read and understand texts written mainly about familiar routine topics and job-related texts.
Describe events, express feelings, and wishes in informal letters/ e-mails, etc.
Write simple, straightforward text on familiar topics or of personal interest.
Express personal experiences, events, dreams, hopes, or goals.
Briefly give reasons and explanations for opinions or plans.
Discuss a story or the plot of a book or movie and give reactions.
Cope with the majority of situations one might encounter in a French-speaking region.
Possess enough linguistic knowledge and sufficient vocabulary to deal with a variety of familiar topics such as family, leisure, and centers of interest, work, travel, and news.
Present a series of short, simple, and distinct elements in a clear, organized, and coherent way
Easily appear for DELF B1 Exam.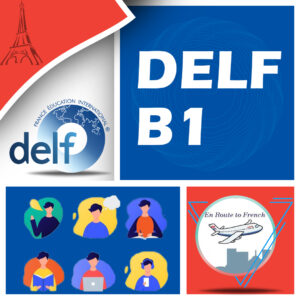 B1.1 Level
2.5 Months
₹14500 / $190/ €195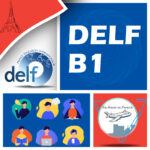 24X7 Support by Teacher
Thrice a Week Classes
Individual Attention
Unlimited free revision sessions
Group of maximum 5 Students
Focused on LSRW(Listening, Speaking, Reading, Writing)
Lifetime access to books, audios, videos, recorded sessions and study material over Google drive
Request Demo
B1.2 Level
2.5 Months
₹14500 / $190/ €195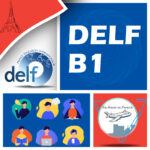 24X7 Support by Teacher
Thrice a Week Classes
Individual Attention
Unlimited free revision sessions
Group of maximum 5 Students
Focused on LSRW(Listening, Speaking, Reading, Writing)
Lifetime access to books, audios, videos, recorded sessions and study material over Google drive
Request Demo