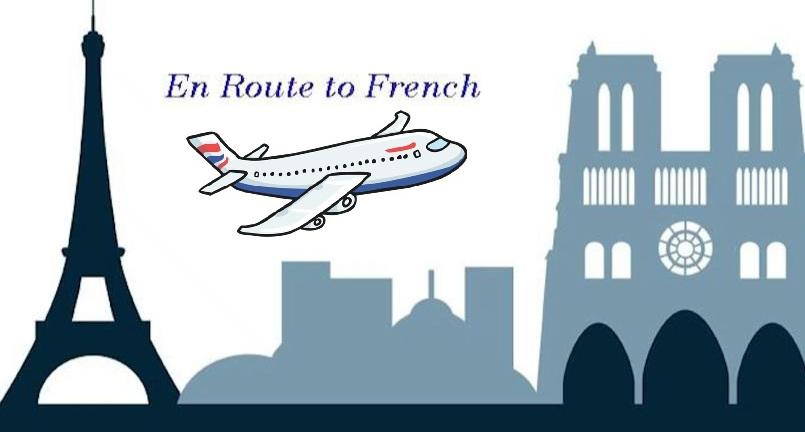 Learning French made Easy for Everyone!!
En route to French
is a versatile leading French-language School in Delhi. With its highly proficient trained faculty of
Ph.D. Scholars, Translators, Corporate Trainers, and DELF Examiners
who have a
teaching experience of more than 12 years,
this institute provides Basic to Pro level courses for the French language. We are a one-stop destination for students, corporate professionals, and anyone who wants to learn the French language in a comprehensive manner to polish their communication skills. We prepare candidates for job interviews and assist in achieving good scores in proficiency tests-
DELF, DALF, TCF & TEF.
En Route to French is the ultimate destination to build a career in the same field or simply for the joy of learning. Language learning here is not just the traditional grammar method but a
fun-filled interactive learning
approach that aims to maximize the confidence of the learners and puts the language into practice. The upshot is that our students are not only learning the French language but are also learning about a new culture to blend the two while learning to speak French.
For Free Demo or To Enroll for Courses Contact Us:
24X7 Support by Teacher

Thrice a Week Classes

Individual Attention

Unlimited free revision sessions

Group of maximum 5 Students

Focused on LSRW(Listening, Speaking, Reading, Writing)

Lifetime access to books, audios, videos, recorded sessions and study material over Google drive
24X7 Support by Teacher

Thrice a Week Classes

Individual Attention

Unlimited free revision sessions

Group of maximum 5 Students

Focused on LSRW(Listening, Speaking, Reading, Writing)

Lifetime access to books, audios, videos, recorded sessions and study material over Google drive
₹

15500
$

200
€

205
2.5 Months
24X7 Support by Teacher

Thrice a Week Classes

Individual Attention

Unlimited free revision sessions

Group of maximum 5 Students

Focused on LSRW(Listening, Speaking, Reading, Writing)

Lifetime access to books, audios, videos, recorded sessions and study material over Google drive
24X7 Support by Teacher

Five days a Week Classes

Individual Attention

Unlimited free revision sessions

Group of maximum 5 Students

Focused on LSRW(Listening, Speaking, Reading, Writing)

Lifetime access to books, audios, videos, recorded sessions and study material over Google drive